Welcome to the Beauty Love Affair tag. We know you're not the kind to kiss and tell; but we want to know. We want the juiciest stories about your current love. Tell us about your worst heartbreaks. Give us the juicy details of your steamiest affair. We want to know if it was love it first sight. Tell us who turned out to be a total jerk. Confide in us about your sweetest temptation. Don't worry, this isn't about the men; it's all about your Beauty Love Affair.
I was tagged by
Lauren at Will Sing For Makeup
. Her blog is absolutely fantastic, and she is one of the kindest people I've met through here! The Beauty Love Affair tag was created by
Saffron Lallem
of
Saffy Style,
Ashley Maria
of
Ashley Maria, Love, Life, Beauty
and
Shalunya
of
Shalunya & Boyet.
They would love to read your answers so please feel free to tag them on Google + or leave a comment on their blogs.
The Rules:
1. Answer each question with the name of a beauty product and, if you'd like, explain why.
2. Give out more Valentines (tag other bloggers).
3. If you are tagged more than once please feel free to answer the questions again using a different type of product. If you answered the first time with skincare, then answer again with an eye, lip, face, nails, or hair product.
Oh.. You remember what it was like to fall in love for the first time. Such bliss and excitement! Who was your first love?
Rimmel Soft Khol Kajal eyeliner pencil in jet black. They are cheap, fantastically pigmented and as black as they come. I used to get through SO many of these in my goth phase...
Puppy Love
Before you knew your real love, there were those childhood crushes that sometimes blossomed into a cute puppy love. Who was yours?
I used to have a lip balm that was similar to this (it was the same colour but in different packaging) that smelt divine and was from my favourite person in the world - Barbie! It was terrible for hydrating but I loved it anyway.
Such a predicament. This one is so sweet and demure, but this one is so bold and sexy. Tell us about being torn between two lovers. Who were the players in your love triangle?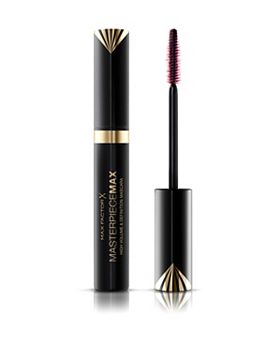 I can NEVER make my mind up between these two mascaras. They're both absolutely fantastic (I really think Max Factor is the king of mascaras) and both for different reasons. The Masterpiece Max is a more natural look, but False Lash Effect is a full on dramatic look. I just can't make up my mind between the two.
Dating? Engaged? Married? Who is your main squeeze? Tell us about the one you can't live without or can't seem to let go of. Who is your current love?
Lush Celestial moisturiser. I cannot live without it at the moment. I have super dry, flaky skin all year round (thank you, dad, for passing it on to me) and this moisturiser restores the hydration in the skin as well as creating a barrier of moisture to prevent further dryness during the day. I'm not going to go into too much detail because a full review of this product will be coming up soon.
Even though you're committed to your current love, looking around and admiring from afar never hurt anyone... Who are you secretly crushing on?
Illamasqua Hydra Veil primer. As previously mentioned, my skin is super dry, and this gel based primer looks like it'll really do the job. Not too sure about it though - it's expensive and might not work. Sample time!
Which was The One that was introduced by a friend or mailbox company e.g Ipsy that you love?
This beautiful body butter came to me in the form of a Glossybox sample, and it is possibly the nicest thing I've ever smelt. It's also incredibly hydrating, which is what I need it for. Absolutely fantastic product.
Steamy Affair
Which was The One that you left your steadfast regular for; the sexy, handsome one that caught your eye and had you hooked in a Steamy Affair?
I was very faithful to my Rimmel Stay Matte, and then I tried this. It's velvety soft, creamy, and translucent enough to not look like you're wearing powder, but it also has a little bit of coverage for that airbrushed look. Amazing.
Which was The One that has snagged your attention but you are only tempted by, you don't know yet whether you want a Steamy Affair or not with?
Lime Crime "Oh No She Didn't" lipstick. I love the colour and love wearing bold, bright and unusual lips... but I have a real problem with the way she runs her company and her customer service issues. I don't want to give my money to her, but this colour...
You saw it and immediately you loved it.
MAC Impassioned lipstick. It's incredible. And I needed it. And I actually won a giveaway and won this lipstick. And it's amazing. And... and... and... NO WORDS, I TELL YOU!
They came in a box set; two great things for the price of one.
Urban Decay Naked 3 palette with the amazing samples of the different types of primer potion, and a really nice brush to go with it. I know some people don't get along with it, but I really do. This was a fantastic deal!
You just knew he was amazing; but he's not all that. Who have you relegated to the friend zone?
How absolutely stunning is this colour? I adored it from the moment I saw it. Bought it, tried it, and it just did not suit my skin tone whatsoever. For now I just admire it from afar, because it's one of my favourite colours and yet looks awful on me :(
You wanted to love him forever; but you quickly discovered that he was not 'Mr. Right.' In fact he was awful and broke your heart. Who was your worst breakup?
This foundation was the first foundation I ever tried and I was really excited about it. Until I put it on. Then it was patchy, orange toned, it oxidised horribly, barely covered anything, highlighted all of my dry patches. Just awful. It was thrown away after one use.
You were giddy when he asked you out. You had high hopes for a long relationship. Instead he was a complete dud. Who was your total loser?
L'oreal True Match foundation. Just... no.
This clung to every single dry area of my face and it felt like I was pulling on my skin instead of it gliding over the top of it all silky and smooth. As soon as I put it on, not only did it accentuate dry flakes, but it was also patchy and uneven no matter how I attempted to apply it. I am also incredibly pale and neutral undertoned, and this foundation made me look yellow. Not just a little bit yellow, but full on Simpson yellow.
I couldn't wait to get this off of my face and I have since thrown it away, after trying it with a variety of different moisturisers and primers beforehand, and using a variety of different methods to apply it, it was still an awful awful foundation. However, the shade range is fantastic for most. Just not for me. I also like that the version in the UK comes with the pump bottle so you don't end up with too much wasted product and it's more hygienic in the long run.
You were young and he was among your firsts. You grew, you moved on, you two lost touch with each other. Recently you bumped into each other again and you remembered all the reasons you liked him. Who is your long lost love?
Avon Ultra Colour Lipstick in Frozen Rose. It's fabulous. Creamy, really good colour, not badly scented. Honestly I don't even know why I stopped using this. Beautiful "my lips but better" shade.
You haven't yet met. You're just loving him from afar because you feel like he's out of your league. Who is your major lust?
YSL Youth Liberator Serum Foundation. LOOK HOW BEAUTIFUL IT IS. I need this in my life more than I need air to breathe. Yep.
This tag was SO much fun to do. It really brought back some memories for me haha. Most people I would tag have already done this, so instead I'll just tag each and every one of you who wants to take part. Make sure to leave me your links, I'd love to read your posts! :)
Thanks so much for reading,
Kerry x